Bromo Ijen Tour Price for Any Traveler
Indonesia is the home of unlimited tourist destinations. It has the prettiest tour destinations under water. The hiking places in Indonesia are some of the best in the world. In addition, Indonesia is a mixed-bowl of culture and nature. Not to acknowledge the warm and humble people to meet in Indonesia. Besides Bali, Indonesia has many islands and places to travel. One of the most enchanting ones is East Java.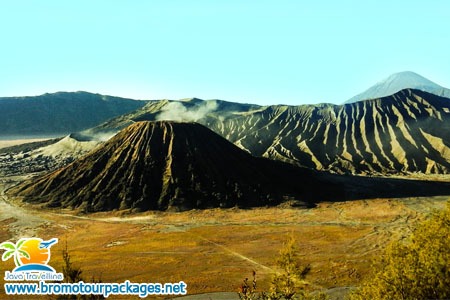 The destinations are varied from a city tour, heritage places, culture, to the hiking spot. For those who love hiking, Bromo and Ijen are two mountains to conquer in East Java. Bromo Ijen Tour Price is so affordable that tourists can go back to the volcanoes annually. The price starts at a low cost for the amazing journey ahead. Like so, the rate that tourists have to pay will be a nothing compared to the satisfaction that tourists will enjoy.
Bromo Ijen Tour Package
Tourists will not regret their tour since it will only two days and one night to visit two amazing volcanoes in East Java, Indonesia. The first adventure is Mt. Bromo hiking tour. It will be so much rewarding to spend the midnight climbing the stairs to the View Point. Waiting for the sunrise in Bromo will be like waiting for the most precise moment in life. The view is priceless. People can share their amazement together with so many people from Indonesia and all over the world. After that, tourists can hop in the 4WD cars and ride it for some minutes to get pleasure in Mt. Bromo caldera. The sea of sand is a wonderful spot to take pictures in. After that, tourists can start the adventure to another volcano, Ijen.
In Ijen, tourists will see a breathtaking crater. The most beautiful acidic sulfur lake of a volcano is there in Ijen. Besides, the blue fire will give tourists most precise moment to treasure in their journey. Around the Ijen area, coffee and cocoa plantations will also captivate all hearts. The Bromo Ijen tour is an adventure that will make people feel home. When too modern technology and too busy lives make people lost in their life, a journey in the natural wonders will make people's soul home. That very experience is priceless. Like so, the rate that tourists have to pay will be a nothing compared to the satisfaction that tourists will enjoy.
Bromo Ijen Tour Price of Transportation
By taking an affordable tour from a reliable tour and travel agent, we do not have to worry about the transportation. We can simply leave comfortably since the travel company will handle the transportation for us. The minibus car is chosen from the exclusive series with air conditioner, so tourists will be able to get a proper sleep during the travel. Besides, it is also enjoyable to use a trusted travel agent because the drivers are all experienced. It is essential to select only a qualified driver because the roads on volcano trips can be sometimes difficult to go through.
**Also Read This Article: Bromo Tour Package Price:a World Class Tour in Low Cost
However, if solo travelers want to enjoy a comfortable travel, it is possible to go from Bromo to Ijen by bus or train. Nevertheless, it takes time and tiring as well. Yet, the amazing Ijen volcanoes prettiness will pay the hardship off.
Mount Bromo Sunrise Tour Price
It is a splendid idea to take Bromo Sunrise tour package or midnight tour since the price is the lowest among others. It is more affordable than Bromo Ijen tour price. With that price, tourists can take pleasure in a tour for catching the most beautiful sunrise. In addition, tourists can enjoy horse riding to get closer to the majestic hills on the volcano. Within that low rate, tourists can get to three spots at the same time. They can go to Pananjakan, enjoying Bromo Crater, and go sightseeing in the Sea of Sand. The price is too low for the precious view and experiences that tourist will treasure.
For those who are eager to spend low budget for a package of a satisfying tour, Bromo Sunrise tour and midnight tour is a superb choice. The tour is offered during high season in August. So, this month is the ideal time to grab the offer. If the holiday span permits, Bromo Ijen tour is also available. Get in touch with Java Travelline now and get ready for the amazing journey.