Yogyakarta Travel Package
Spending a holiday in central Java, Indonesia will worth the struggle and costs. Though it looks easy and comfortable to travel around Central Java, there is actually some essential information to reveal for making the trip goes perfect. In addition, it is so much necessary that the tourists know the cross-cultural understanding so they can enjoy every destination in Central Java that is flexible destination to add to Yogyakarta travel package.
Central Java Geographic
Central Java is a province in Indonesia which is located in the middle of Java Island. The administrative capital is Semarang. It is a populated place with more than 33 millions of population. Central Java is a unique place with a cultural concept. And tourists can easily pick the tour of Yogyakarta as a special region while taking Central Java trip.
To the west and east, Central Java is bordered by West and East Java region. To the north and south, it has the Java Sea and the Indian Ocean. Therefore, Central Java tour will include offshore islands like Karimun Java. Meanwhile, there are one more offshore islands Nusakambangan, which is unrecommended for a tourism; It is an area of prison for criminals with a heavy case. The most valuable thing of Central Java is the near access to Yogyakarta. This special region included in Yogyakarta travel package is culturally and historically part of Central Java region. However, it has been separated administratively.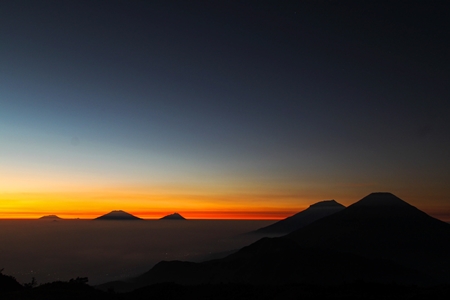 It is pleasant to visit Central Java due to the temperature. The average temperature is between 18 to 28 degrees. During the rainy season, the humidity will improve. However, the rain will be completely diverse to the monsoon rain that can be hazardous with the strong wind and storm. The rain will be over several hours. Sometimes, the rain will last only for an hour. That will be untroublesome for a tour.
The topography of Central Java is regular. It has narrow strips of lowlands around the northern area. Meanwhile, the southern coast has mountain ranges. To the west, volcanoes contribute to a impressive view of Central Java. It has stratovolcano of Mount Slamet and Dieng Volcanic Complex on Dieng Plateau. Other volcanoes are Mount Merapi, Merbabu, Ungaran, Muria, and Lawu. Because of the active volcanic landscape, Central Java is a highly fertile agriculture land.
What to Prepare for Central Java Trip
There is practically nothing to be cautious about when taking Central Java trip. The city is relatively secured for solo travelers. People do not have to worry about safety since the criminal number around Central Java is low. Yet, in the crowds, tourists still need to be cautious with pickpockets. In addition, it is essential to only trust reliable travel agents. The excellent thing about Central Java is the kindhearted people. Tourists and foreigners can always ask directions to the locals, and they will be pleased to show any kinds information. Even, the locals love to invite tourists to explore their village and home. There will even feel pleased to dine together with the tourists. Javanese are polite and they appreciate polite tourists. So, it is recommended tourists watch their behavior. Otherwise, to wear modest clothes is a ethical decision.
Things to Do in Central Java
It is not overmuch to say that Central Java is the home of glorious temples in Indonesia. Those who love to visit temples and learn about the histories will find that Central Java is the best bet. There are countless temples to visit in the region. All of which have the unique sides of heritage that tourists will treasure. Most of the time, travelers will not have that much time to go to every temple. Therefore, Borobudur and Prambanan should be put on the list of Yogyakarta travel package. Plaosan, Pawon, Mendut, and Sewu Temples are equally prime destinations for Javanese history fans.
Central Java also has an breathtaking view. Tourists can now join Lava Tour. This is a fun tour with 4WD in the track of Merapi eruption. The fresh air, challenging trekking route, and wonderful panoramic view make the Lava Tour as one of the special ideas. Besides, Imogiri royal cemetery is a beautiful place for a more spiritual tour in Central Java.
Central Java is close to Yogyakarta so that it is easily goes along with the Yogyakarta travel package where Keraton and Taman Sari are two impressive destinations to visit. Taman Sari literally means a Garden Park. The architecture is shabby but looks luxurious at the same time. The detail ornaments are more than gorgeous.
Central Java also has Kota Gede. This city was the capital city of Mataram. This place has a historic atmosphere of the Yogyakarta suburb. A city is also a prominent place for visiting home industries of Batik. Tourists can learn how to make Batik in this town. Ultimately, it is ideal choice to take a complete Yogyakarta Bromo Ijen tour package.